I wake up the next day after a whirlwind tour of Denver, laying out my aeronautical sectionals. After crossing half of the country, I've hit both a literal and metaphorical wall: the Rocky Mountains.
VRF sectional maps contain blue digits showing the maximum terrain elevation. On my proposed route from Denver to Granby, the number on the right starts at 10.5 (10,500 feet) and ends at 14.6 (14,600) feet.
This poses two big problems. First, the service ceiling of my Piper Warrior is 11,000 feet. Second, I will need supplemental oxygen to fly above 12,500 feet. As I pan along the sectional map, this entire chunk of the Rockies is over 12,500 feet.
Just for fun I try a simulated flight. X Plane allows me to take my Warrior up to 12,500 feet, but it's the minimum to clear the peaks. The views are fantastic.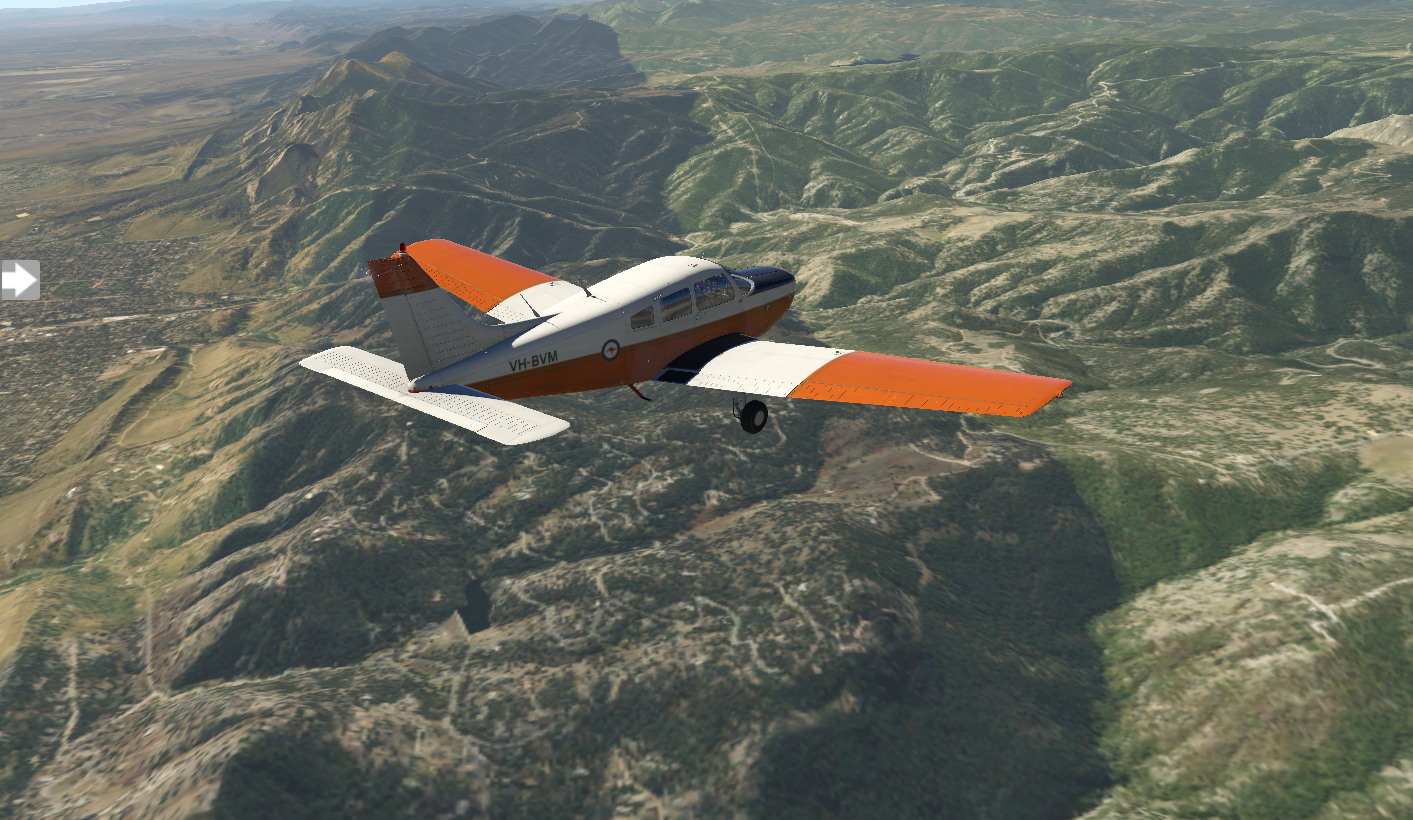 But, realistically I wouldn't take my aircraft 1,500 feet above its max altitude. So, when you can't go over a mountain, you need to find a way around.
Option 1 is north to Cheyenne and Casper:
Option 2 is south to Colorado Springs and eventually Albuquerque:
The nice thing about option 2 is that it lines me up with a due-west track with the Grand Canyon, which is in my plan.
Option 2 it is. I start working out the details of my next stop, KCOS Colorado Springs.